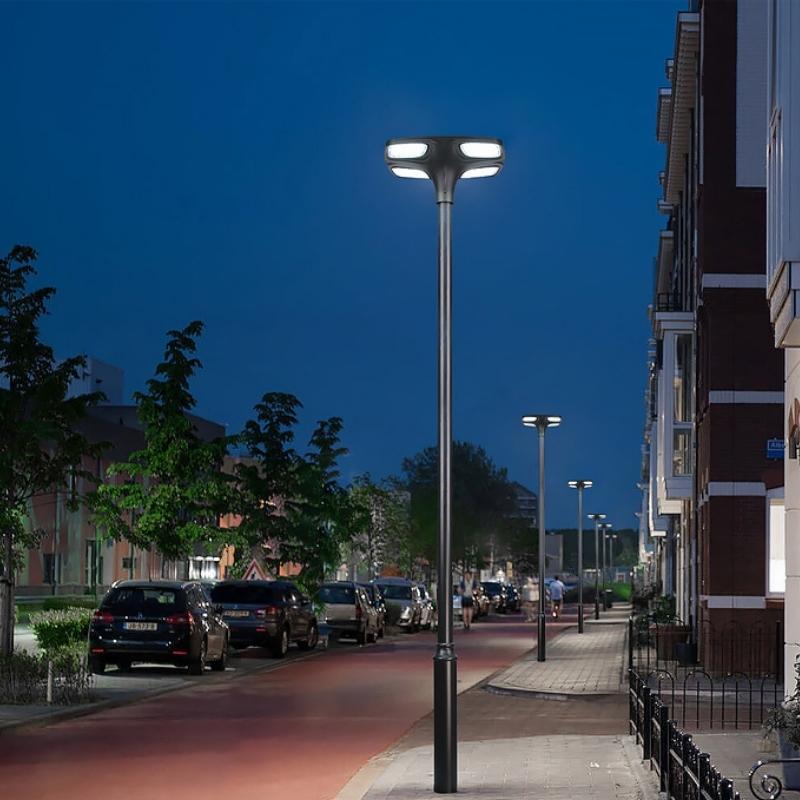 Powerful, design & autonomous
This floor lamp has a solar panel directly integrated into the lamp with a power of 32W for a chic and elegant design.
Only solar energy is needed to operate the lamp. Thanks to the sun's rays used to operate it, no electrical connection will be necessary for its operation, making it economical. All you have to do is fix it to the ground, without digging an electrical trench.
Performance and durability
This solar-powered street light has a 12-hour battery life with a charging time of only 3 to 6 hours. In addition, this modern solar street light has a high beam angle, so it can cover a significantly large area of the street for example. It emits a cool white 6500K light.
All our solar lights are certified and patented. Chic LED offers you a high quality product that will save you money on your electricity bill while doing good to our planet.